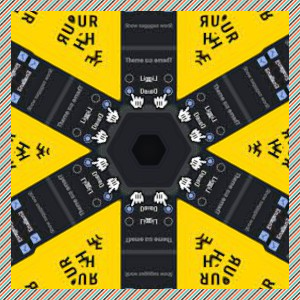 Dark Web Chat Rooms – Onion Links 2023
If you're seeking for a secure method to access and participate in the dark web's chat rooms, using encrypted browsers, here's where you should go.
The most popular virtual locations on the deep web are online discussion rooms. Users who are known by their nickname congregate to talk with one another. Nicknames or aliases, often referred to as nick, are used by chat users (often referred to as chatters). Users who utilize this sort of media include those that use very short words in chats, forums, and other types of media.
Onion Chat
Onion Chat is a private, encrypted, and anonymous chat program. It's meant to safeguard user privacy. You can use the software right away without providing any permissions or having to register with your phone number. All conversations are end-to-end encrypted and peer-to-peer over the TOR network, ensuring security and privacy. Onion Chat's main focus is on security and privacy.
Talk To John Doe
This site allows for the connection of individuals with no prior knowledge of one another. Where they can communicate, use basic emoticons is where it begins. You may also connect with a known buddy by using this service; because it provides you the option to create a link and just have to share it with your friend.
You are not asked for identification information. This site does not stay in the hard drives; conversations are not written down. The records remain in memory until the communication is ended, enhancing anonymity and security. Please keep in mind that the site may run without JavaScript switched on and is accessible via Tor. The website's source code is available to everyone.
Daniel's Chat
Daniel Winzen (DanWin) moved to the darkweb because he was locked out of his registrar's control panel for an unknown reason, and then dragged their feet in restoring access. He got frustrated and moved. You can download his PHP Chat based on LE-CHAT on GitHub. The onion link list script is now also available for download on GitHub. The chat was hacked in 2020, which you can read about here.